Canoe Intelligence Enables VRGL to Streamline Multi-Asset Analysis for Wealth Management Clients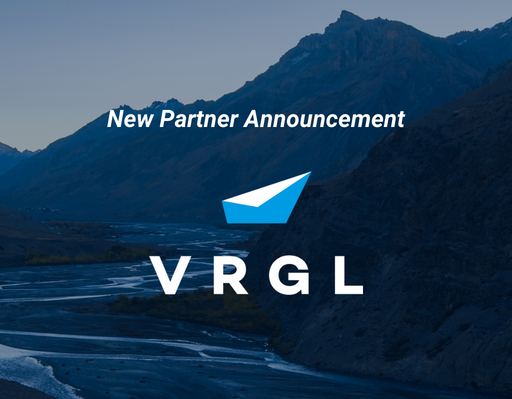 Market-leading fintech firms serving the wealth management industry partner to provide wealth managers and advisors with access to more accurate, robust, and comprehensive traditional and alternative investment data
NEW YORK, New York & DALLAS, Texas, October 19, 2022 – Canoe Intelligence ("Canoe"), the financial technology company powering alternative investment intelligence, today announced a new partnership with VRGL, a provider of institutional-grade analytics and automated data extraction to the wealth management industry. This collaboration allows wealth managers with access to relevant traditional and alternative investment data and portfolio analytics to communicate their unique value to prospective and current clients.
Historically, wealth managers have experienced many alternative investment data management challenges including access, manual data inaccuracies, comprehensiveness, and security. VRGL's partnership with Canoe establishes a new multi-asset approach to proposal management for wealth managers. By combining Canoe's expertise in automating alternatives document and data workflows and VRGL's expertise in deriving analytics that strengthen proposal creation across asset classes, wealth managers are empowered with the tooling to foster faster engagement between advisors and prospective clients.
"Wealth managers today understand they need data to quickly and accurately understand their client or prospect's entire investment picture across traditional and alternative assets," said Josh Smith, co-founder and CEO at VRGL. "Canoe is the industry leader in automating data extraction and delivery for the alternatives space and we are thrilled to partner with them to offer our customers extended alternative data functionality that expands our native capabilities. This partnership furthers our mission to accelerate the prospect journey and expedite time to revenue for our clients by providing advisors the tools they need to evaluate and present their clients' investment data with more ease, completeness, and accuracy."
"More than half of our client base deals with the specific proposal management challenges VRGL is solving. And, we're eager to contribute to the solution," said Michael Muniz, Partner and Chief Revenue Officer at Canoe Intelligence. "We're delighted to collaborate with the VRGL team. Together, we'll continue to strengthen the technology available to the wealth management community and support all investors with higher-quality data and analytics to make more informed decisions."
This news follows Canoe's recent accomplishments including building traction as the industry-standard solution for alternatives document and data management, expanding relationships with other wealth management technology providers, and numerous client engagements with institutional investors and large family offices.
###
About Canoe Intelligence
Canoe Intelligence redefines alternative investment data processes for hundreds of leading institutional investors, capital allocators, asset servicing firms, and wealth managers. By combining industry expertise with the most sophisticated data capture technologies, Canoe's technology automates the highly frustrating, time-consuming, and costly manual workflows related to alternative investment document and data management, extraction, and delivery. With Canoe, clients can refocus capital and human resources on business performance and growth, increase efficiency, and gain deeper access to their data. Canoe's AI-driven platform was developed in 2013 for Portage Partners LLC, a private investment firm. Learn more: www.canoeintelligence.com
About VRGL
VRGL provides institutional-grade analytics and automated data extraction to empower wealth management firms to accelerate the Client Acquisition, Proposal Management and Retention process ("CAPM & R"). By giving clients a complete view of their consolidated investment picture, VRGL enables advisors to quickly demonstrate how and why they add value. VRGL scores a client's entire portfolio across 5 pillars: performance, risk, diversification, taxes and fees. This quantitative scoring system presented at the front end of conversations decreases the time and cost associated with lengthy prospecting so advisors can accelerate time to new revenue and retention of existing AUM. Founded by pioneers of the institutional wealth management industry, VRGL's technology lets advisors seamlessly aggregate all client investment data and provides a no-touch analytics package allowing the advisor to contextualize their own investment offerings and advice
MEDIA CONTACTS:
Canoe Intelligence
Betsy Miller Daitch
bdaitch@canoeintelligence.com
+1.443.690.6200
VRGL
Maddie Bauman
mbauman@vrglwealth.com
+1.800.852.VRGL