Case Study: Hamilton Lane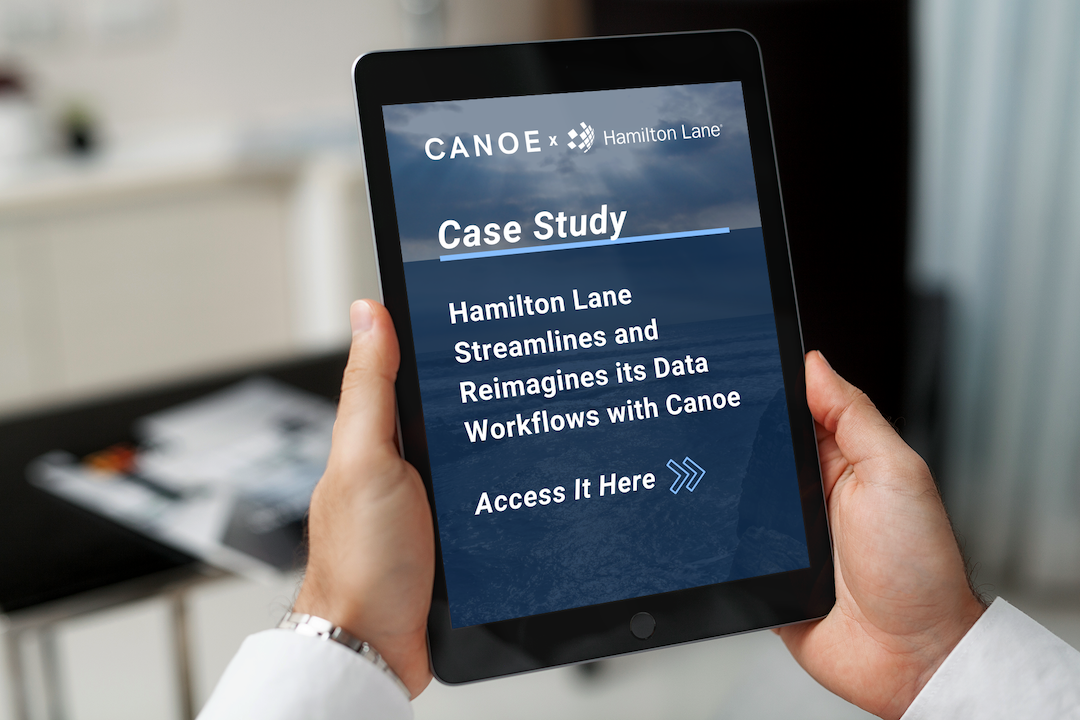 ABOUT HAMILTON LANE
Hamilton Lane is an alternative investment management firm providing innovative private markets services to more than 600 sophisticated investors globally. With $474B+ advisory AUA and $73B in discretionary AUM*, the firm has been dedicated to private markets investing for 29 years and currently has more than 420 employees operating in 17 offices around the world.
Hamilton Lane's technology stack includes Canoe Intelligence, Cobalt LP, and iLEVEL.
*As of September 30, 2020.
CHALLENGE
Hamilton Lane was faced with largely manual workflows around aggregating management fees across its growing client base and portfolio of alternative investments. The firm desired a technology solution to automate and streamline its alternative investment data infrastructure.