Whitepaper: Creating an Industry Standard Approach to Document and Data Management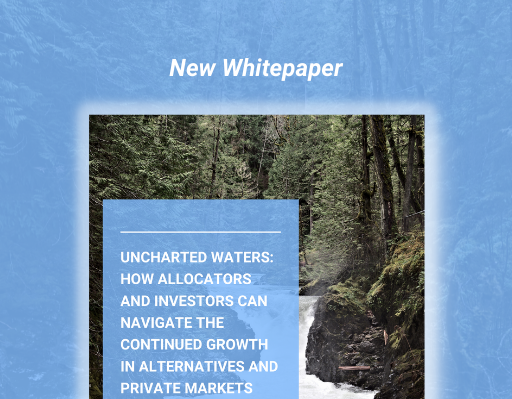 ABSTRACT
In an industry that has undergone several transformations in recent years, the alternative investment space has seen a particular spike in interest and innovation. Market forces are pushing retail investors toward historically overlooked or underdeveloped asset classes, while the institutional community has long allocated large percentages to these markets. As a result, firms that previously had little to no exposure to private markets have rushed to spin up new offerings, while those already in the space have worked to optimize and professionalize existing solutions.
This is a recipe for a rapid increase in complexity – alternative and private markets often create significant operational burdens for investors, allocators, and asset servicers alike. Every new commitment and subscription these firms make equates to time spent learning new workflows, ensuring document connectivity, and managing disparate and unstructured data. With widespread interest in alternatives being a relatively recent phenomenon, the tools available to accelerate these processes are limited. All this is occurring amid a backdrop of increasingly complicated remote workflows and decreasing headcount throughout the buy-side and across asset classes.
This paper explores some of the reasons behind the continued growth in alternatives, the challenges it has created, and how technology, standardization, and industry expertise can provide a solution.