Vishal Saxena Wins CTO Award in 2023 WealthBriefing European Awards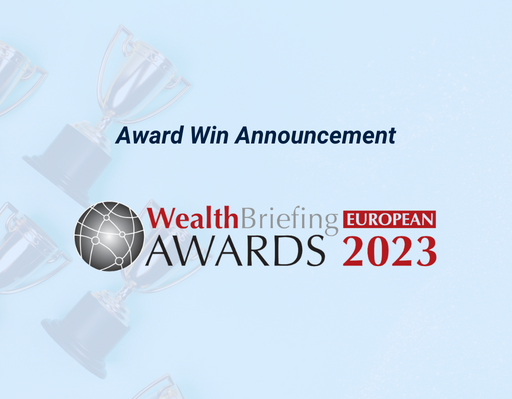 NEW YORK, March 31, 2023 – Canoe Intelligence ("Canoe"), the financial technology company powering alternative investment intelligence for institutional investors, capital allocators, wealth managers, and asset servicing firms, today announced Vishal Saxena, Chief Technology Officer at Canoe Intelligence ("Canoe") was named winner of the "Chief Technology Officer" award at The Eleventh Annual WealthBriefing European Awards last night.
To celebrate this recognition, Saxena was joined by several Canoe colleagues as he accepted the award at the gala dinner hosted in London at the Marriott Grosvenor Square.
Commenting on the accomplishment, Saxena expressed: "This award signifies contributions from everyone, whether it's our product management team, our DevOps team, our application development team, or even our sales and marketing team. It represents how far we have come and how well we have shaped this industry as it continues to explore and adopt new technology. We have established ourselves as the technology leader in this specific segment of the financial services industry. With the recognition of this award, we will aim to secure top talent and penetrate an even broader market with our product."
Saxena joined the Canoe team as CTO in 2021, bringing over 20 years of academic and financial services industry experience to the role. He leverages his expertise in team building, process optimization, software development, and project management and his knowledge of the alternative and private investments domain to support Canoe's growing client base and product offering. Saxena has a unique track record of delivering scale and advancing innovative solutions within high-growth companies.
ClearView Financial Media's CEO, and Publisher of WealthBriefing, Stephen Harris, was the first to extend his congratulations to all the winners. He said: "The organisations and individuals who triumphed in these awards are all worthy winners, and I would like to extend my heartiest congratulations to the winners and to those who have put so much work into each winning submission. These awards recognise the very best operators in European wealth management, with 'independence', 'integrity' and 'genuine insight' the watchwords of the judging process – such that the awards truly reflect excellence in European wealth management."
This award marks the fourth for Canoe's roster in the past month. This news follows Canoe's wins for "Most innovative use of AI in an enterprise data management initiative" at the 2023 A-Team Insight Innovation Awards last week and "Best Artificial Intelligence (AI) Application (US)" at the WealthBriefing WealthTech Americas Awards 2023 last month. Vishal's team member Michelle Wilson, Canoe's Head of Product, was also named Technology Innovator of the Year at the WatersTechnology Women in Technology & Data Awards earlier in March.
In February 2023, Canoe announced the completion of its Series B financing round led by F-Prime Capital. Canoe's platform has become a crucial solution for the alternative investment industry. Its global client base grew over 200% in 2021 and continued that pace through 2022. Canoe now supports over $5T in assets under advisement. 
###
About Canoe Intelligence
Canoe Intelligence redefines alternative investment data processes for leading institutional investors, capital allocators, asset servicing firms and wealth managers. By combining industry expertise with the most sophisticated data capture technologies, Canoe's technology automates the highly-frustrating, time-consuming, and costly manual workflows related to alternative investment document and data management, extraction and delivery. Over 200 companies like Blackstone, Carlyle, State Street, SEI, and Hamilton Lane leverage Canoe to refocus capital and human resources on business performance and growth, increase efficiency, and gain deeper access to their data. For more information, visit www.canoeintelligence.com
About ClearView Financial Media Ltd ("ClearView")
ClearView Financial Media was founded by Chief Executive, Stephen Harris in 2004, to provide high quality 'need to know' information for the discerning private client community. London-based, but with a truly global focus, ClearView publishes the WealthBriefing group of newswires, along with research reports and newsletters, while also running a pan-global thought-leadership events and awards programme.
MEDIA CONTACT:
Betsy Miller Daitch
Canoe Intelligence
+1 443-690-6200
bdaitch@canoeintelligence.com