Plante Moran Selects Canoe Intelligence to Scale Its Alternative Investment Documents and Data Processes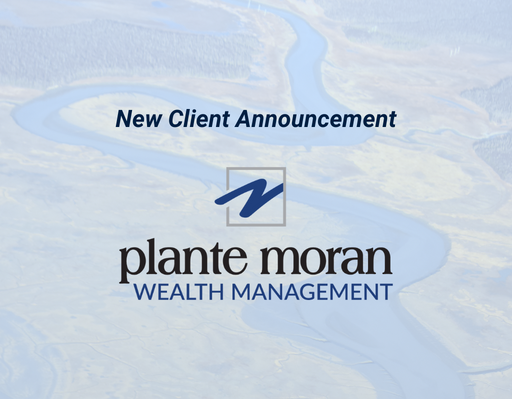 NEW YORK, August 9, 2022 – Canoe Intelligence ("Canoe"), a financial technology company powering alternative investment intelligence, today announced a new client engagement with Plante Moran, a leading accounting, tax, consulting, and wealth management firm headquartered in Southfield, Michigan with offices around the world.
For more than 40 years, Plante Moran's wealth management practice has been serving individuals, families, and businesses with integrated wealth management services. Plante Moran is implementing Canoe's technology to automate and scale its alternative investment processes associated with document collection and storage, data extraction, and data delivery to their reporting platform.
"​​Our firm's commitment to independence and objectivity means that everything we do is focused on helping clients develop and implement the right investment, estate, trust, tax, and insurance strategies. When dealing with complex asset classes and structures, having the right technology in place is crucial to executing on our clients' goals," said Jennifer Koestner, Operations Manager, Wealth Management at Plante Moran. "By implementing Canoe Intelligence, we're empowering our team with the tools to optimize their work around alternative investments and focus on exceeding client expectations."
"We're thrilled to partner with industry innovators like Plante Moran to enable automated technology to streamline alternatives document and data workflows," said Mike Purcell, Director of Sales and Business Development at Canoe Intelligence. "At Canoe, we are proud that our technology has helped so many firms scale their operational processes, serve their clients more effectively, and achieve sustainable growth."
###
About Canoe Intelligence
Canoe Intelligence redefines alternative investment data processes for hundreds of leading institutional investors, capital allocators, asset servicing firms, and wealth managers. By combining industry expertise with the most sophisticated data capture technologies, Canoe's technology automates the highly frustrating, time-consuming, and costly manual workflows related to alternative investment document and data management, extraction, and delivery. With Canoe, clients can refocus capital and human resources on business performance and growth, increase efficiency, and gain deeper access to their data. Canoe's AI-driven platform was developed in 2013 for Portage Partners LLC, a private investment firm. Learn more: www.canoeintelligence.com
About Plante Moran Wealth Management
With roots in one of the most respected audit, tax, and advisory firms in the country, Plante Moran Wealth Management has 250+ wealth management professionals dedicated to delivering holistic, independent, and objective financial guidance to help individuals, families, business owners, and not-for-profit organizations build, manage, and preserve their wealth. Its integrated services include investment consulting, financial planning, trusts, insurance planning, estate planning, business succession, and tax planning.
For more information, visit plantemoran.com/wealthmanagement.
MEDIA CONTACT:
Betsy Miller Daitch
bdaitch@canoeintelligence.com
+1.443.690.6200