Goldrock Capital Selects Canoe Intelligence to Scale Its Alternative Investment Documents and Data Processes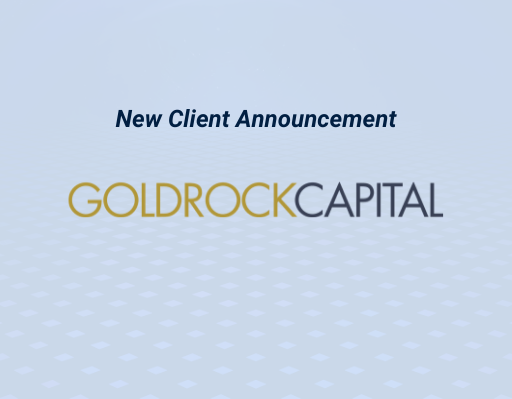 NEW YORK, April 27, 2022 – Canoe Intelligence ("Canoe"), a financial technology company redefining data management processes for alternative investors and allocators, today announced a new client engagement with Goldrock Capital ("Goldrock"), a multi-family office advising high net worth families in Israel and around the world.
Founded in 1998, Goldrock Capital was originally established to serve the interests and needs of the UK-based Goldman family in a way influenced by the patriarch of the Goldman family, David Goldman, the Co-Founder, CEO and Chairman of the Sage Group (LSE: SAGE). In 2013, Goldrock expanded its firm to offer the same level of service and commitment to other families of significant wealth. Goldrock Capital is implementing Canoe's technology to automate and scale its alternative investment processes associated with document collection and data extraction.
"At Goldrock Capital, our aim is to provide the highest level of advice and service to our clients and to simplify their financial lives. We believe this goes beyond prudent investment management and investment philosophy and includes the technology tools to execute flawlessly," said Oren Wener, Head of Operations at Goldrock Capital. "Through Canoe's automated technology for alternative investments, we will be able to free up time and resources that were previously spent manually collecting investment documents and extracting data points, and empower our team with greater confidence in meeting our clients' goals."
"We're thrilled to partner with innovative multi-family offices like Goldrock Capital to enable automated technology to streamline alternatives document and data workflows," said Toby Bailey, VP of Sales, EMEA at Canoe Intelligence. "At Canoe, we are proud that our technology has helped so many firms scale their operational processes, serve their clients more effectively, and achieve sustainable growth."
###
About Canoe Intelligence
Canoe Intelligence redefines alternative investment data processes for hundreds of leading institutional investors, capital allocators, asset servicing firms, and wealth managers. By combining industry expertise with the most sophisticated data capture technologies, Canoe's technology automates the highly frustrating, time-consuming, and costly manual workflows related to alternative investment document and data management, extraction, and delivery. With Canoe, clients can refocus capital and human resources on business performance and growth, increase efficiency, and gain deeper access to their data. Canoe's AI-driven platform was developed in 2013 for Portage Partners LLC, a private investment firm. Learn more: www.canoeintelligence.com
MEDIA CONTACT:
Betsy Miller Daitch
bdaitch@canoeintelligence.com
+1.443.690.6200