Client Spotlight: XO Capital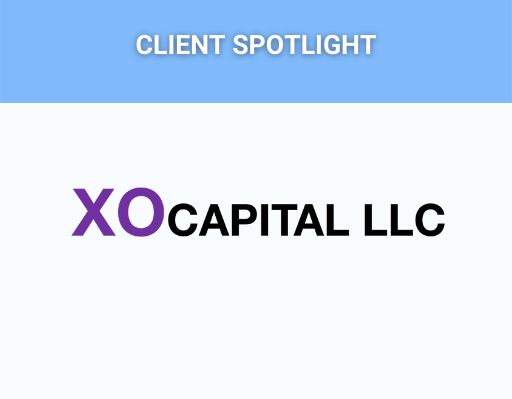 Canoe Intelligence talked with Tim Decilveo, Co-Founder, Chief Investment Officer, and Head of Technology at XO Capital LLC ("XO") about his experience managing alternatives documents and data, and how Canoe has helped the firm automate traditionally manual workflows and support business growth.
XO Capital LLC ("XO") is a family office built to serve its families' long-term needs. With deep and first-hand experience in the family office space and inspired by the growing digital and technological needs of its founding families, XO works to fulfill its families' goals through a breadth of services, including investment management, financial planning and charitable strategies, business management, and the coordination of sophisticated legal, tax, and estate advisors.
Tell us about your experience with alternatives documents and data management before using Canoe. What challenges did you face? How did you spend your time?
Before using Canoe, our document and data collection process took a significant amount of time, duplicating work done by multiple people inside our organization. We had employees sending the same documents more than once to the performance team and experiencing challenges in logging into different portals due to authorization codes being sent to the wrong person. From a data perspective, we had to manually pull data from various PDFs and input them into a database by hand. So many errors existed in our system because of this.
Why did you choose Canoe as your partner for alternatives documents and data management? Did you evaluate other solutions? Which Canoe features stood out to you in your evaluation process?
After getting to know Canoe's system, it was clear Canoe was actually using technology and ML behind the scenes vs. their competitors, who told me they were using technology but instead had a team inputting the data by hand. The effectiveness of Canoe's technology made our decision to move forward with them very easy since I was able to see the machine learning models in action, watching how quickly the models were able to adapt to the data we presented.
I have evaluated several products for alternatives documents and data management, and Canoe is by far the best product on the market. Additionally, the team's time with me before onboarding provided much comfort as they were very honest with what the system could and could not do.
The features that stood out to me were the API (which we regularly use to extract data from the Canoe system), the team's understanding of how family offices are built, the user experience for tagging data and uploading documents, and the connectivity directly to portals.
Since implementing Canoe at XO, has your time spent on alternatives documents and data shifted in any way? How does Canoe perform relative to your expectations?
Since implementing Canoe, I have seen a drastic reduction in the time I have to spend validating data, collecting documents, and extracting the data for various performance and risk reporting needs. What used to take our team days to produce some of these reports now takes minutes. Canoe has performed flawlessly, in line with what I anticipated when we signed up. The team did a great job before onboarding setting expectations appropriately.
How has automating your alternatives documents and data workflows with Canoe supported your firm's growth? Have you been able to leverage any integrations using Canoe's open API?
Automating alternatives documents and data allows us to work with our families more efficiently since our data is better structured and more accurate. The API has provided tremendous benefits as we use external platforms for our reporting and risk groups. The API allows us to run jobs as often as we'd like and seamlessly push our data to the necessary platforms. The API is a game-changer as we do not need to extract data into Excel/CSV files to push the data somewhere else, saving us time and resources. Our accountants are beginning to learn Canoe's software and can even extract data from the K-1s without manual inputs on their end.
What is the best part of your Canoe experience so far?
The best part of our Canoe experience has been working with Tim, Adharsh, Kelsey, and the rest of the team. I can't thank them enough! The three of them have made this experience fun and enjoyable, answering every question we have and being extremely responsive.
Tim Decilveo, Co-Founder, Chief Investment Officer, and Head of Technology
Tim Decilveo is the Co-Founder, Chief Investment Officer, and Head of Technology for XO Capital ("XO"), where he is responsible for implementing XO's quantitative investment framework and technology stack. His investment responsibilities span both private and public markets, allowing the firm to develop a cohesive strategy for the families they serve.
Before XO, he held various roles at institutional investment managers, family offices, and sell-side firms in quantitative research/trading, fixed income research, and software engineering. He is currently pursuing a Master of Science in Computer Science at Loyola Marymount University and graduated from Villanova University with a Bachelor of Science in Finance.