Canoe Intelligence Wins "Technology: Innovation" category at The Drawdown Awards 2021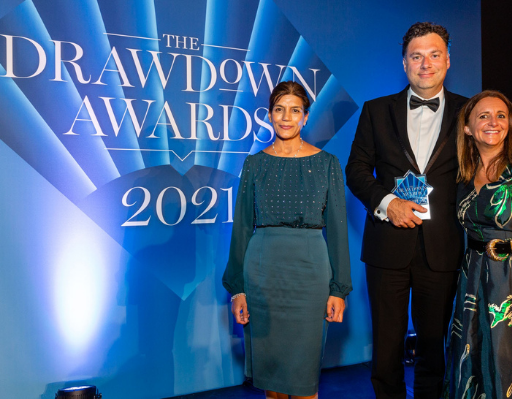 NEW YORK, September 27, 2021 – Canoe Intelligence ("Canoe"), a financial technology company redefining data management for alternative investors, wealth managers, asset servicers, and capital allocators, today announced it has won the "Technology: Innovation" category at The Drawdown Awards 2021.
The Drawdown Awards celebrate excellence and innovation within private capital fund operations. The rigorous judging process is based on the views of a panel of leading private capital fund COOs, CFOs, CCOs, GCs, and CTOs. The "Technology: Innovation" category, which falls within the service provider awards, celebrates a wide range of suppliers and vendors that have demonstrated expertise and top-class client services standards in their provision of services and advice to the private equity fund community.
"Canoe is incredibly honored to be recognized by The Drawdown Awards for the category-defining technology we provide to the private capital and alternative investment industry," said Toby Bailey, VP of Sales, EMEA at Canoe. "Our platform transforms unstructured data into actionable insight, empowering our clients to focus their human capital on what really matters. This win is a testament to our hard-working team as well as the support from our clients and partners throughout the industry."
Canoe's winning entry was announced on September 23, 2021, in London. The award win follows Canoe's recent accomplishments including the completion of its Series A extension funding and a new team addition of Vishal Saxena as CTO. Canoe continues to grow its client engagements with institutional investors and large family offices.
###
About Canoe Intelligence
Canoe Intelligence redefines alternative investment data processes for hundreds of leading institutional investors, capital allocators, asset servicing firms, and wealth managers. By combining industry expertise with the most sophisticated data capture technologies, Canoe's technology automates the highly frustrating, time-consuming, and costly manual workflows related to alternative investment document and data management, extraction, and delivery. With Canoe, clients can refocus capital and human resources on business performance and growth, increase efficiency, and gain deeper access to their data. Canoe's AI-driven platform was developed in 2013 for Portage Partners LLC, a private investment firm. Learn more: www.canoeintelligence.com
MEDIA CONTACT:
Alex Hamer
Forefront Communications for Canoe Intelligence
212-320-8981 x712